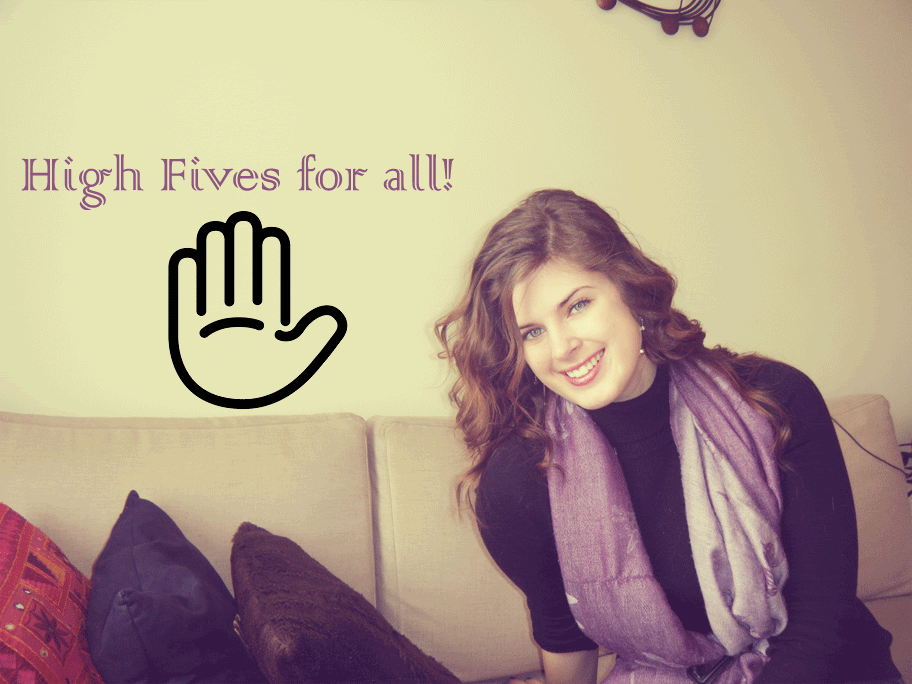 So this week at university is the
Random acts of kindness week
. With all the exams and projects due soon, a brilliant person got this genius idea to create an event on Facebook that explains what will take place this week:
Tuesday
: High fives for everybody!
Wednesday
: Hold the door open for someone
Thursday
: Tell a friend how much you appreciate them
Friday
: Free hugs for all!
Saturday
: Buy someone a drink :)
I love making people smile and being nice, so this is the week to go above and beyond in kindness. You should try it too :)
***
Donc cette semaine à l'université est la
semaine d'actes généreux aléatoires
. Avec tous les examens et projets qui approchent, un individu tout à fait brillant a eu l'idée géniale de créer un événement sur Facebook qui explique ce qui se passera cette semaine:
mardi
: High Fives pour tout le monde!
mercredi
: Tenir une porte pour quelqu'un
jeudi
: Dire à un ami comment on l'apprécie
vendredi
: étreinte gratuite pour tous!
samedi
: acheter un verre à quelqu'un
J'adore faire sourire les gens et être gentille, alors cette semaine, c'est ma chance d'aller complètement dingue en gentillesse. Vous devriez en faire de même :)
Yours truly, Bien à vous,
Martine