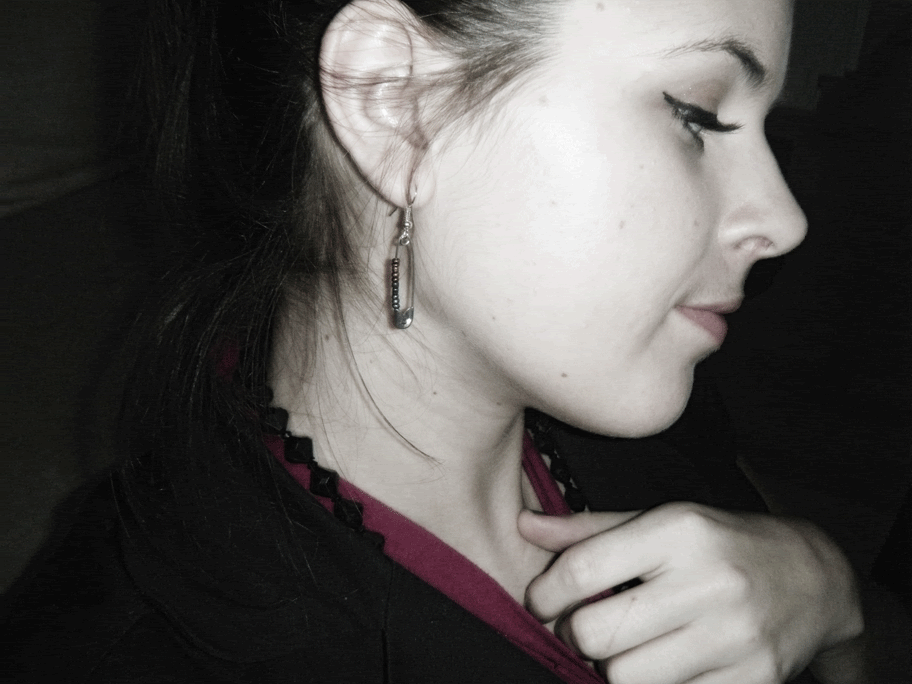 I saw a pair of earrings, quite a long time ago, on ShopRuche, and I thought they were so cute, I simply had to either buy them, or make them. Since then, I haven't been able to find them on ShopRuche again, but I've found these instead. They are different from the ones I'm making since they have two safety pins per earrings instead of one, but you can do whatever you want...Put in three if you feel like it.
J'ai vu une paire de pendants d'oreilles il y a très longtemps, sur le site de
ShopRuche
, et je les aimais tellement qu'il fallait absolument que soit je les achète, soit je les fasse. Depuis, je n'ai pas pu les retrouver sur le site de
ShopRuche
, mais j'ai trouvé ceux-ci au lieu. Ils sont un peu différents des miens puisqu'ils ont deux épingles de sûreté au lieu d'une, mais vous pouvez faire ce que vous voulez...ajoutez-en trois si vous le voulez.
What you'll need / Ce dont vous aurez besoin:
Beads (color of your choice) / Billes (couleur de votre choix)

Safety pins / Épingles de sûreté

2 ear wires / 2 pendants d'oreilles

A pair of pliers / Un outil pour plier

Don't worry about the little rings in the photo / Ne vous occupez pas des petites rondelles dans la photo
What to do / Ce qu'il faut faire:
1) Do this with the beads. You can put in as many as you like.
Faites ceci avec les billes. Vous pouvez en placer autant que vous voulez.
2) Close the safety pins. You should have something that looks like this.
Fermez les épingles de sûreté. Vous devriez avoir quelque chose qui ressemble à ceci.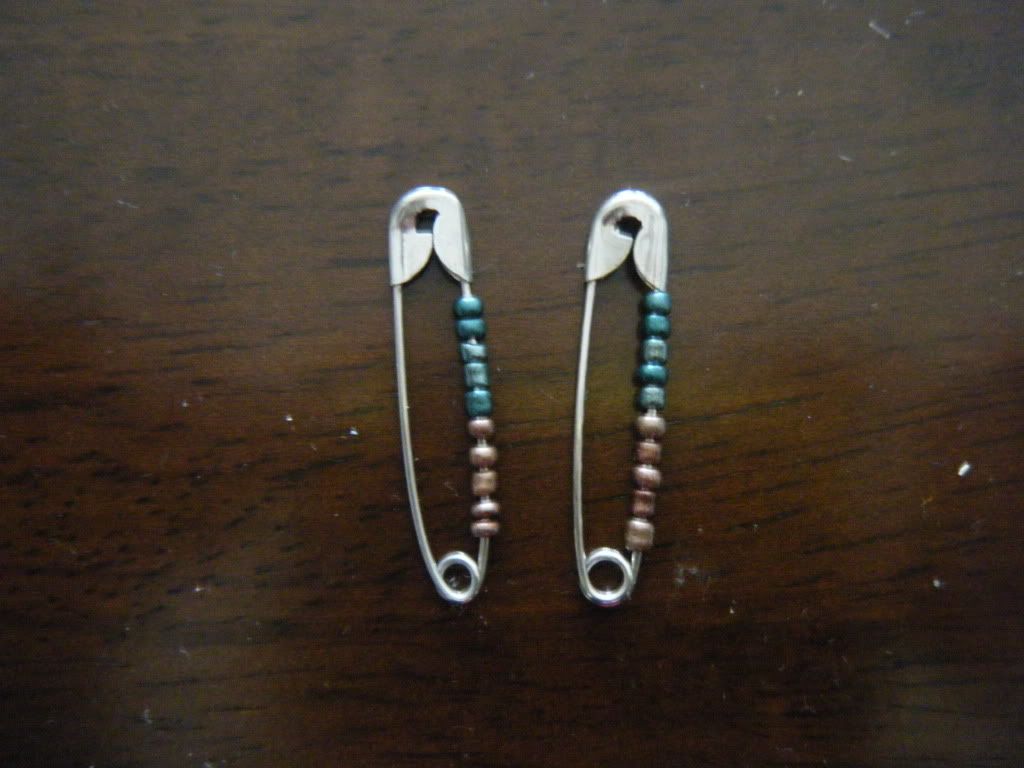 3) Open the loop at the bottom of the ear wires. Simply make it wide enough to pass the loop of the safety pin through. Close it again.