Yesterday, I finally received my February
Glossy Box
. Talk about the perfect Valentine's Day gift to myself! I was very pleased with the products I received, and I have to say, from this box only, I am already looking forward to the next one. Of course, this month's theme was Valentine's Day, which was quite evident from the moment you opened the box. It was filled with luxurious, girly items, all of which smelled good, and not to mention, there was also candy. Candy makes everything perfect!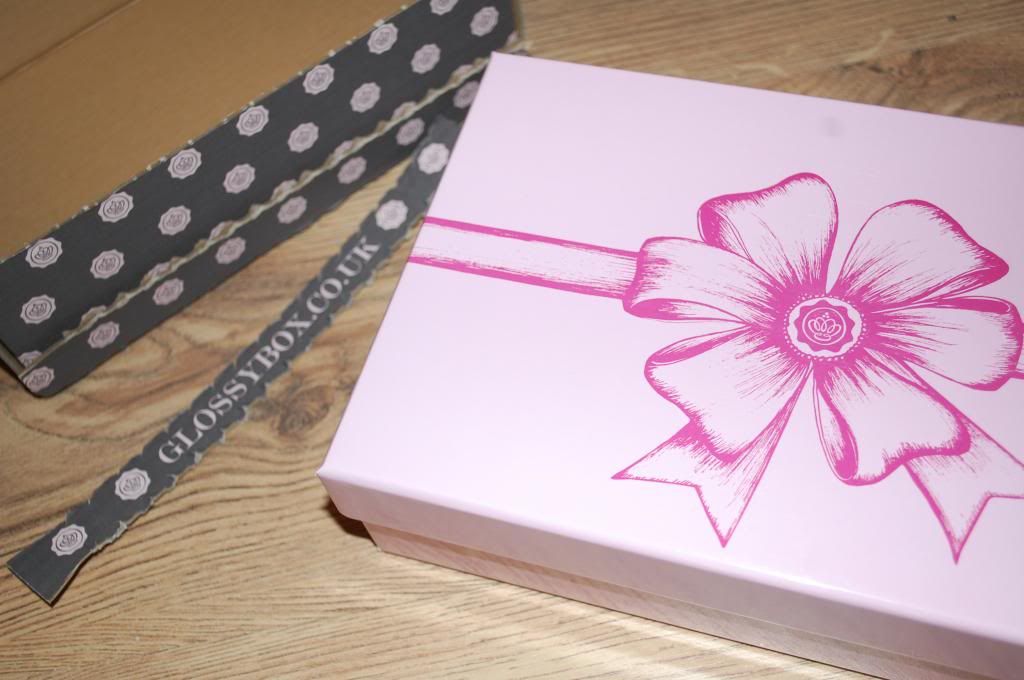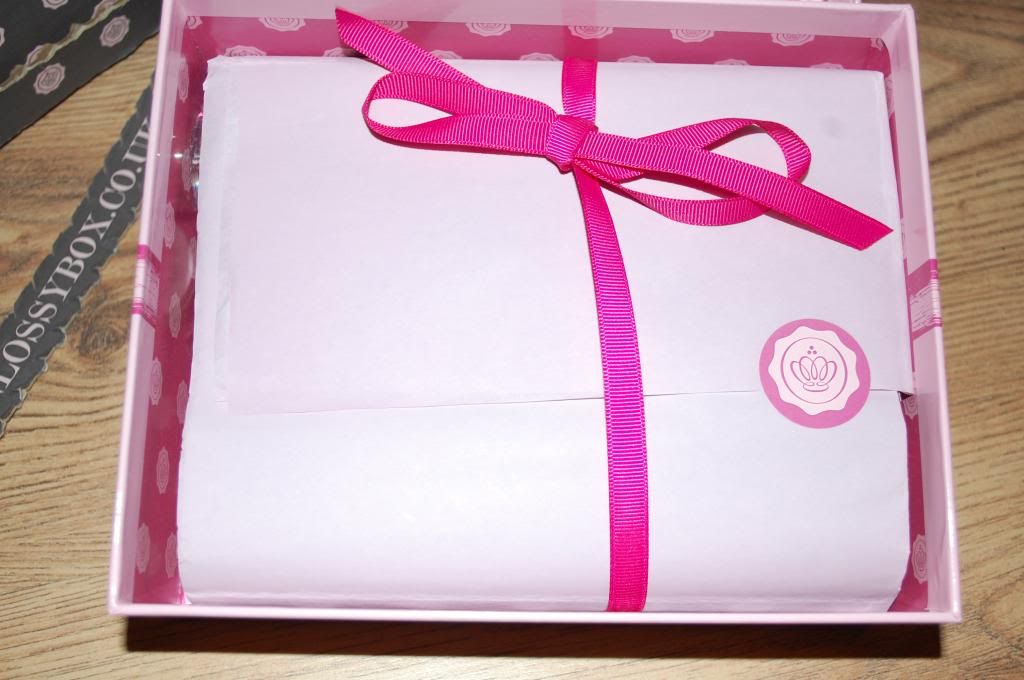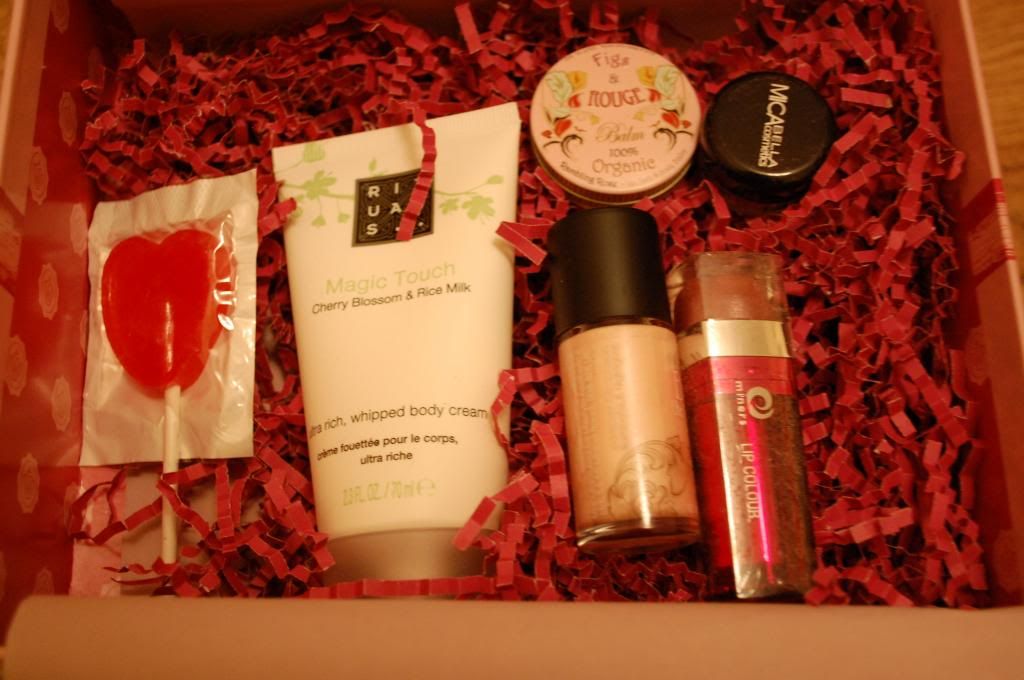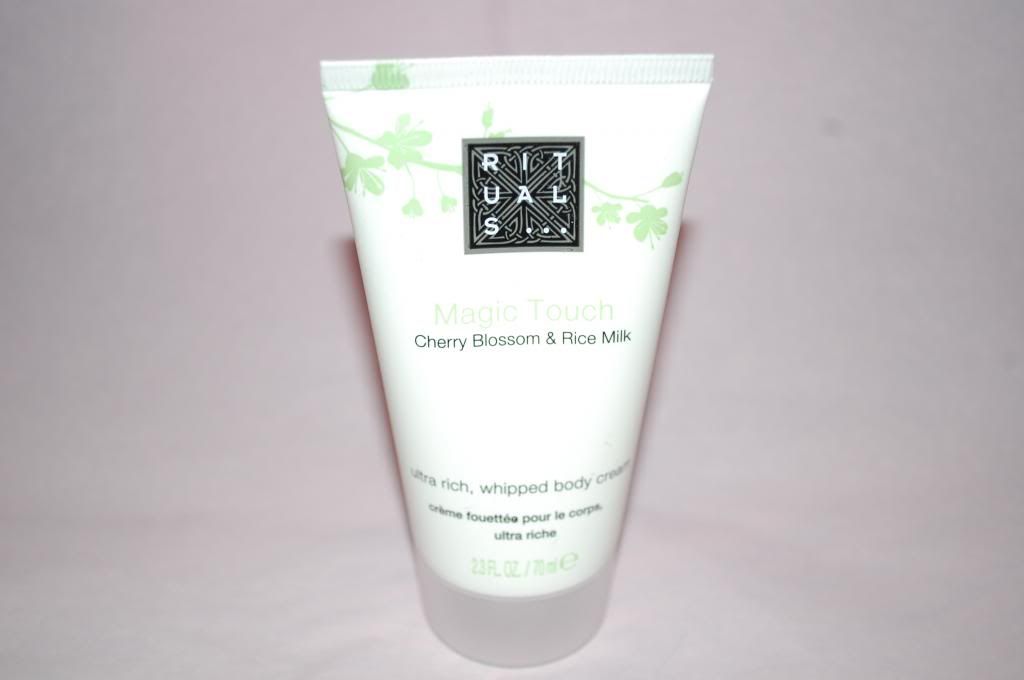 Magice Touch by RITUALS is "an ultra-rich whipped body cream that intensively nourishes and firms the skin." This product is heaven sent! My skin fells so smooth after applying this cream and it stays that way for hours. Plus, the scent of cherry blossom is simply to die for. I give this product 4.5 out of 5 stars!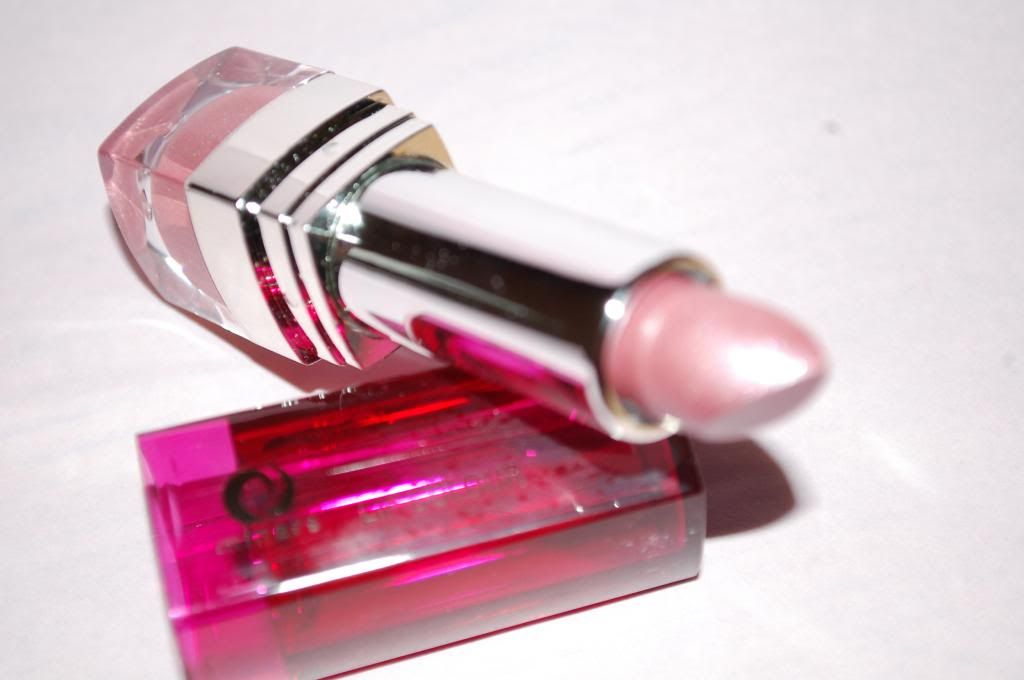 Lip Colour by MINERS COSMETICS is a great lipstick. It lasts long and has a kind of metallic shine to it that I like. This isn't a colour I would have picked for myself, but I still like it. I give this product a 3 out of 5 stars.
Mineral Eye Shadow by MICABELLA COSMETICS is "made of 100% natural mica, a crystal-like mineral." I really like this powdered eye shadow, because you don't have to put a lot of it for it to show. I use is to do the shadow in the crease of my eye for a smudgy effect. The more powder I put, the more dramatic is the effect. I give this product a 3.5 out of 5 stars.
Beat The Blue by MEMEME COSMETICS really took me by surprise. I originally thought it was a nail colour, and I got really excited because it was full size and I loved the colour. However, when I opened it to try it on, it was creamy and not at all the consistency of nail polish. I then read the description of the product and I learned that it was in fact a skin illuminator. What you have to do is to "simply dot along the brow and cheek bones to highlight and accentuate" the area. You can even mix a bit of it with foundation to give your skin a shimmery and radiant look. I then tried it the right way, and immediately love it. It's not an over the top product so it gives a subtle result which I like. I give this product a 4.5 out of 5 stars.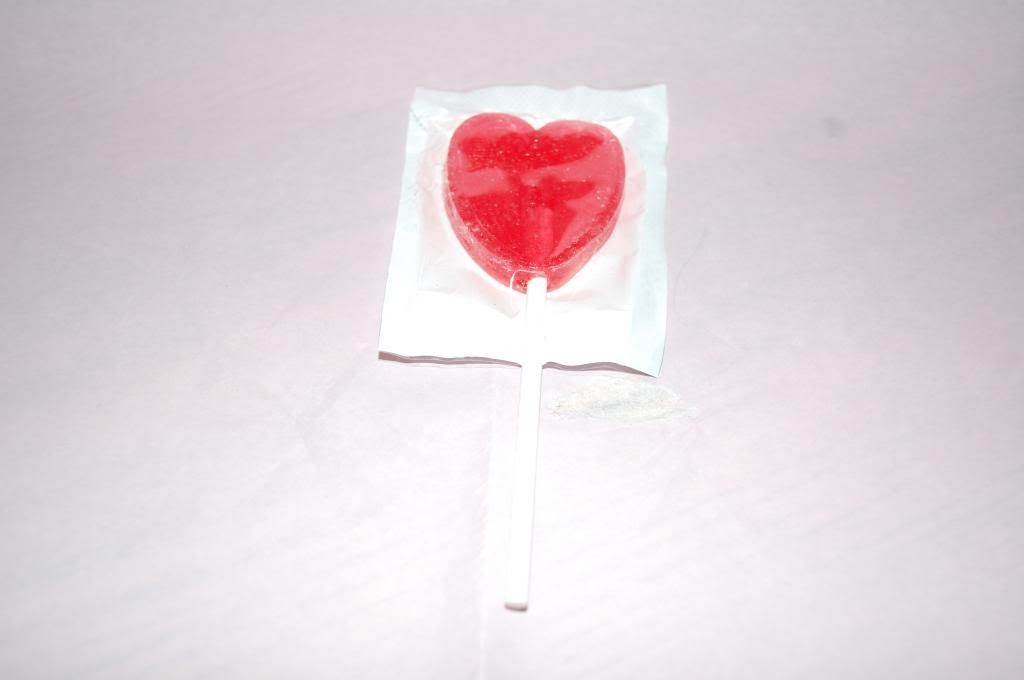 It's a candy. Need I say more? 5 stars!!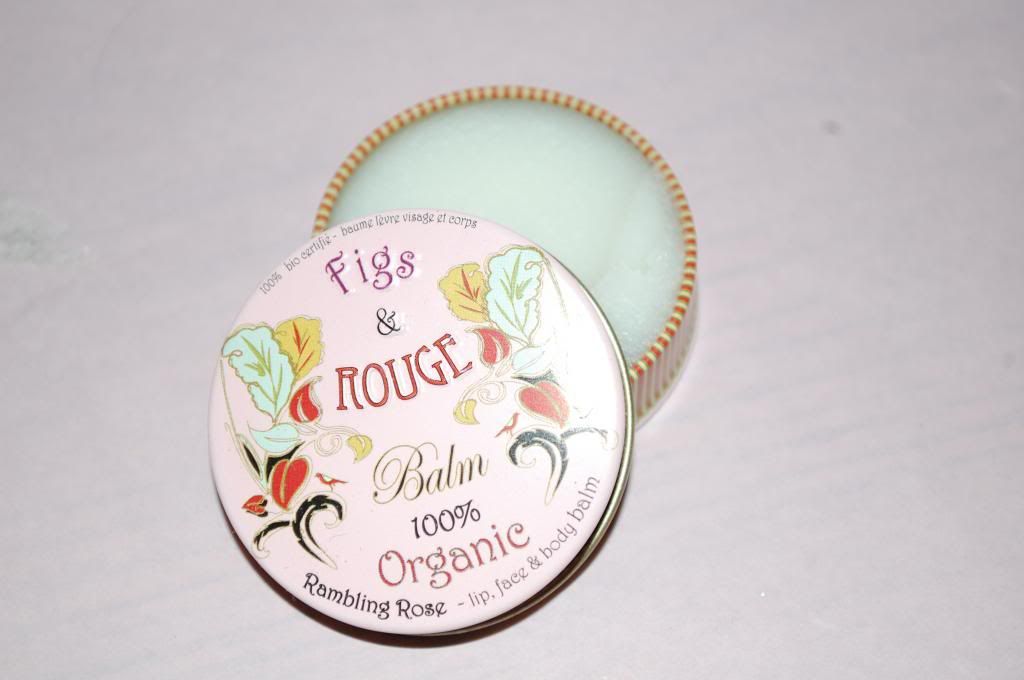 Rambling Rose by FIGS AND ROUGE is a great lip balm. When you first put it on, it feels a bit grainy but as you rub it over the area that needs a bit of TLC, it becomes smoother and feels great. I say area, because you can use it, not only on lips, but also on dry cuticles, elbows, knees or any other area that could benefit from it. At the moment, my lips are getting kind of dry, so this product is perfect for it. However, it doesn't last long, so I have to re-apply it multiple times a day. I give this a 3.5 stars out of 5.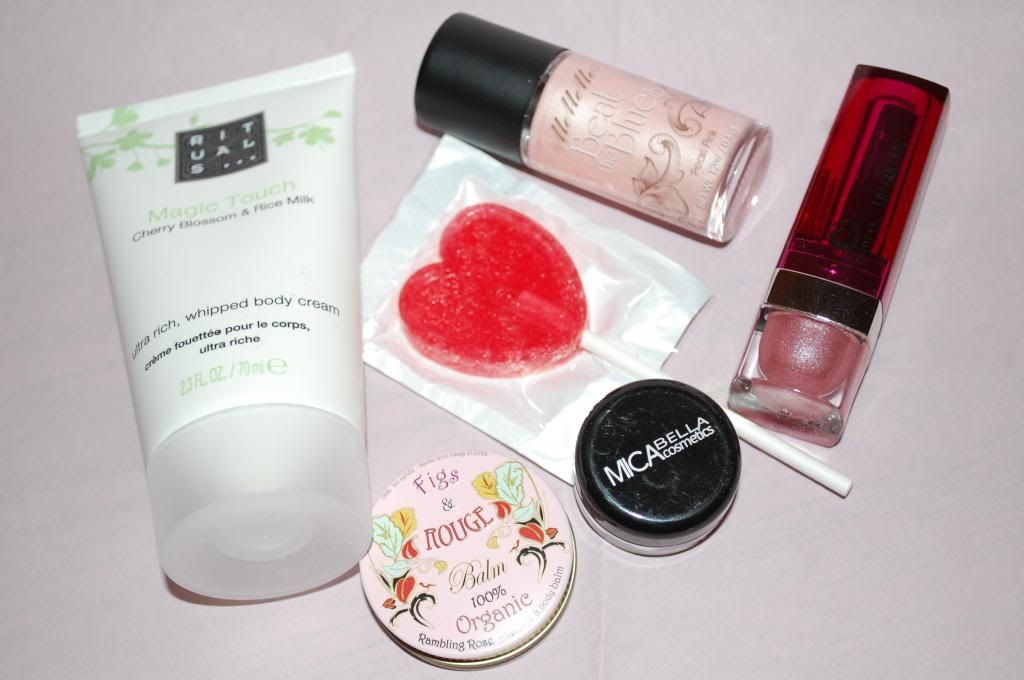 So as I said before, I was very pleased with the February box. I find it was a very good first box from the UK Glossy Box and I cannot wait for the next one. Any of you out there who signed up for the UK Glossy Box? What was your opinion of this month's products?
Yours truly, Bien à vous,