I can't believe already 8 months have gone by since my last post...So much has happened since! Here are a few things that happened in the past half a year...
First of all, I've gone back to being a brunette. I didn't last long as a blond and I kind of regret not trying it longer, but dark hair is more me, so really, I can't go wrong there.
Like my last post said, I started my first teaching job! However, I quickly realized that I was not meant to teach in the 8th grade. I was quite fortunate to be able to get a position in kindergarten in January and have been there ever since. I really enjoyed my experience in 8th grade. I've learned so much about myself and although I don't have a single regret, I'm thankful I was able to figure out where I'm meant to be so early in my career. I simply LOVE teaching in kindergarten! It's such a wonderful and magical place to be! I'm so happy there and I am actually sad that the school year is already almost up.
Another AMAZING thing that has happened, is that me and one of my best friends are planning a trip to Europe for the summer. I will be leaving on June 26th and returning on July 31st, so I will be gone for a whole 35 days! I can't even describe how I feel about it ... How
can
I associate words with the fact that I am realizing one of my life goals? I'm pretty sure there are no words in the dictionary that can describe what is going in my mind. If there was, it would probably have lots of capital letters and exclamation points in it.
A few weeks ago, I finally bought myself a sewing mannequin. I've been wanting one for so long and it was on sale, so I just had to buy it! I've even started working on a dress for my trip. I'll post a few pictures.
I've been going on thrift store shopping sprees, so I have a whole bunch on new (old) things to wear, so I'm really excited about starting up my blog once more. I've really missed this.
And lastly, for the best news, in February, my brother and his wife brought a handsome little baby boy to the world and named ME his godmother! I am already so in love with the little guy! He's just the cutest thing ever!
This should be enough for now, so until my next post, enjoy a few pictures of my last months.
****
Je

ne peux pas croire

déjà 8

mois se sont écoulés

depuis mon dernier article

...

Tant de choses se sont

passés depuis

!

En voici quelques-unes

...





Tout d'abord

, je

suis redevenue une

brunette

.

Je ne suis pas restée

longtemps

comme une

blonde

et je

regrette un peu de ne pas l'être restée

plus longtemps, mais

les cheveux foncés

sont plus

moi, alors je ne pouvais faire autrement.





Comme

je l'avais mentionné dans mon dernier article

,

j'ai commencé mon

premier emploi d'enseignante

!

Cependant

,

je me suis vite

rendue compte que

je n'étais pas faite

pour enseigner en

8e année

.

J'ai donc été très chanceuse

lorsqu'on m'a offert un poste en maternelle en janvier

.

J'ai vraiment apprécié mon

expérience en

8e année

.

J'en ai

tellement appris sur

moi-même et

même si

je n'ai pas

un seul regret

, je

suis

reconnaissante d'avoir

été en mesure

de réaliser

où je

suis

censée être

si tôt dans

ma carrière

.

J'adore tout simplement

l'enseignement en

maternelle

!

C'est

un endroit merveilleux

et magique

!

Je suis tellement

heureuse là

et je

suis même

triste du fait que

l'année scolaire

est

presque déjà terminée.





Une autre chose exceptionnelle

qui s'est passée

,

c'est que

moi et

une de mes

meilleures amies

sont

dans le processus de planifier un

voyage en Europe

pour l'été

.

Je part pour l'Irlande

le 26 juin

et mon retour de la France sera le

31 juillet

,

alors je vais

voyager

pendant

35

jours

!

Je ne peux

même pas décrire

ce que je ressens

à ce sujet

...

Comment puis-je

associer des mots

au fait

que je réalise l'

un de mes

objectifs de vie

?

Je

suis certaine qu'il

y ai

un mot

dans le

dictionnaire

qui permet de décrire

ce qui se passe

dans mon esprit

.

S'il y en avait un

,

il aurait

probablement

beaucoup de

lettres majuscules

et

de points d'exclamation

à l'intérieur.





Il y a quelques semaines

,

j'ai finalement acheté

un mannequin

de couture

.

J'en voulais

un pour

si longtemps

et il était

en vente, alors

je n'ai pu m'empêcher de l'acheter

!

J'ai même

commencé à travailler sur

une robe

pour mon voyage

.

Je vais ajouter

quelques photos.





Je suis allée magasiner à plusieurs reprises aux magasins d'aubaines

,

alors j'ai u

n tas

de nouveaux

(

vieux

)

vêtements à porter

,

alors je suis vraiment

excitée de recommencer

mon blog

.

Il m'a vraiment manqué

.
Finalement, j'ai sauvé le meilleur pour la fin, au mois de février, mon frère et son épouse ont mis au monde un charmant petit garçon et M'ONT nommée sa marraine! Je l'aime déjà tellement! C'est la plus mignon bébé au monde!
Je pense que c'est assez pour maintenant, alors
jusqu'à mon
prochain article
,
profiter de
quelques photos de
mes
derniers mois
.
Yours truly, Bien à vous,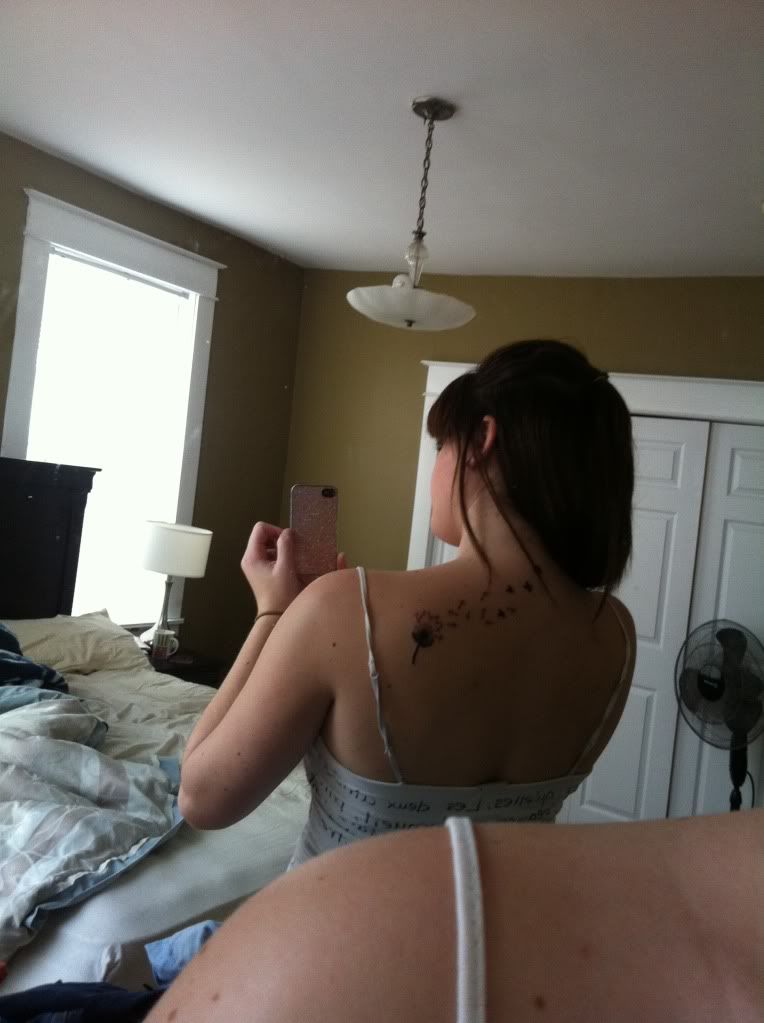 Oh and I got a tattoo done in November! I just love it! //
Oh et puis je me suis fait faire un tattoo en novembre! Je l'adore!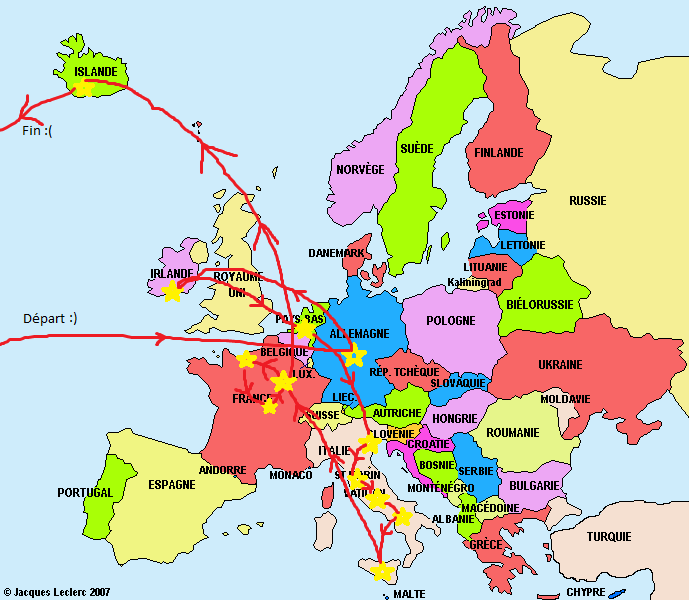 The itinerary for our Europe trip // L'itinéraire de notre voyage en Europe.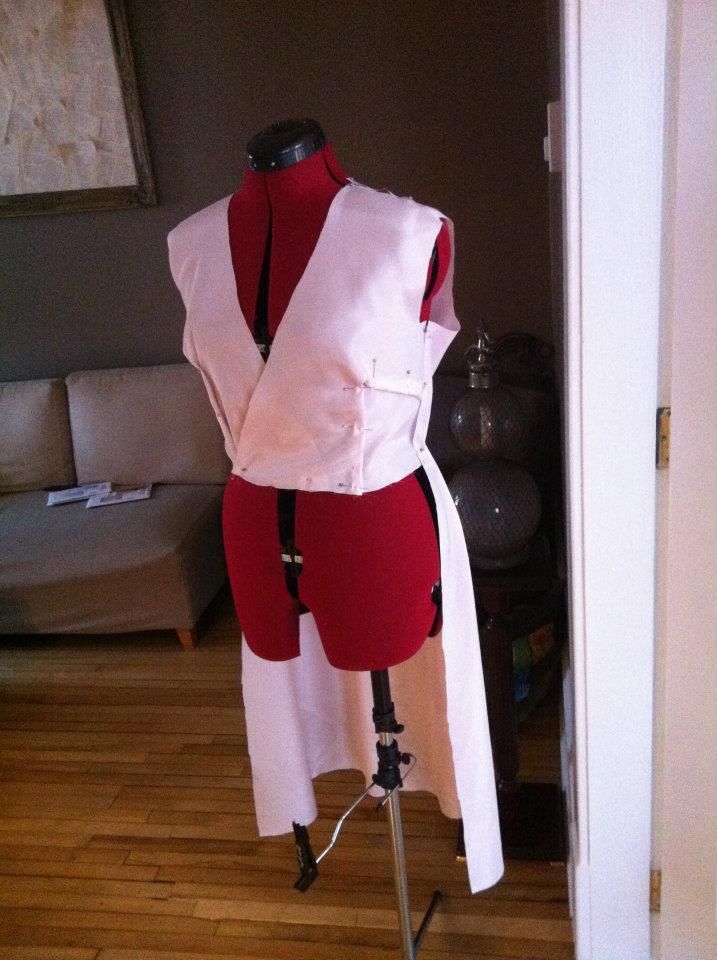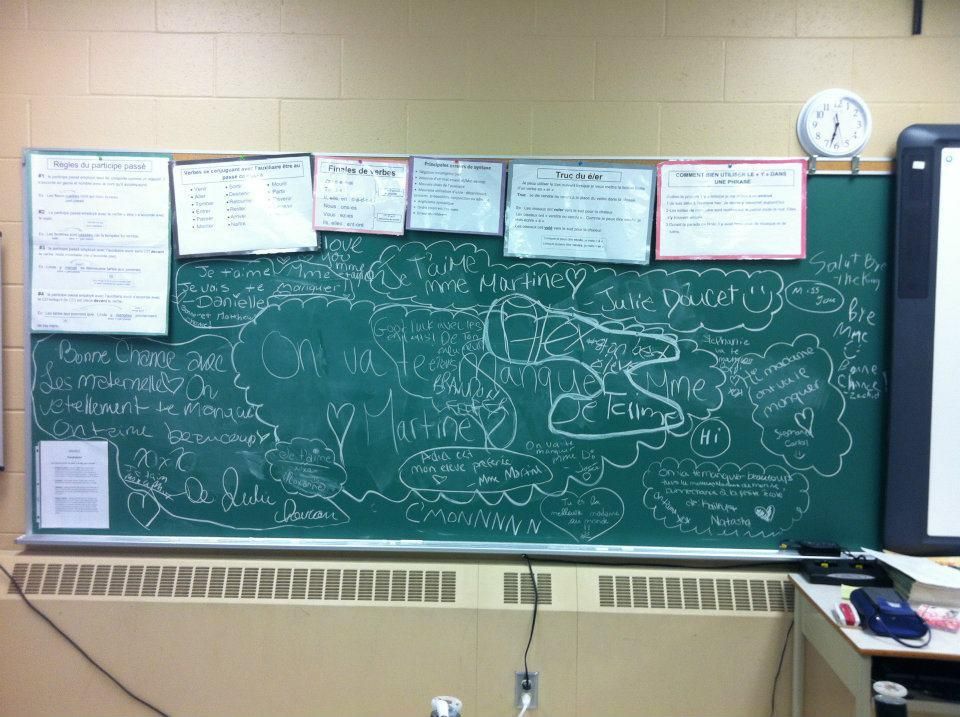 8th graders writing me their goodbyes // Les 8ièmes m'écrivant leurs aurevoirs
First picture with dark hair again // Première photo avec cheveux de nouveau foncés
Halloween costume: ventriloquist doll // Costume d'Halloween: poupée ventriloque